Quartz News Aggregator App
Everyday, we read loads of daily news around us. The importance of daily news and the information we get, has a big impact on us. Getting information is healthy, yet we should take care of which news sources we prefer to read. 
We have created a news aggregator app which helps people get the whole daily news into a single one platform. Currently it is available on Android and includes also a web version. It aggregates different news from the most important Albanian news sources.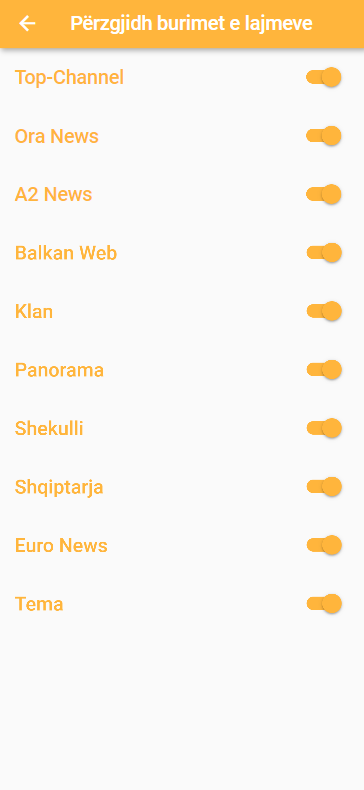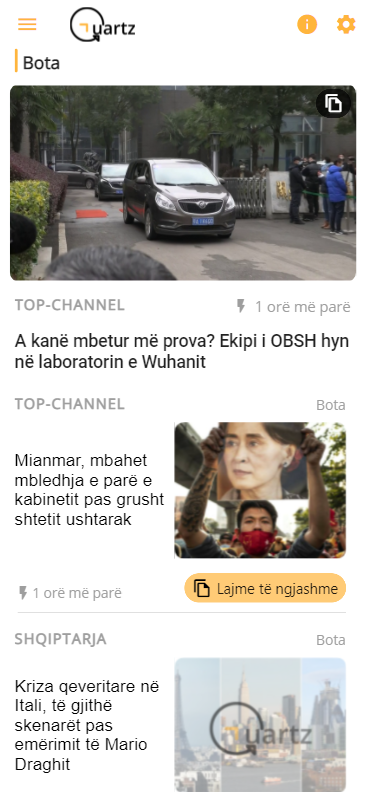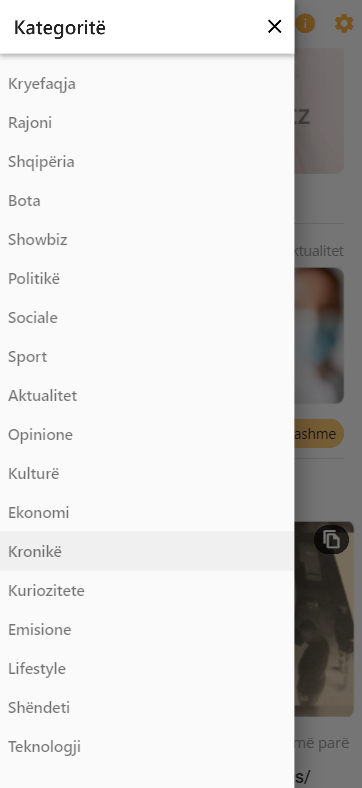 Quartz can set up a daily briefing to give you the most important news of the day. You can also tap Full Coverage to read similar news items about the same event.  We achieve this with a custom configured document clustering algorithm.
Our professional team has been tasked with every single detail while programming this news app. As a next step, we aim to provide a personalized view for each user of the app. This module is currently under development.
More details may be found in the Quartz website.
Some of the technologies that have been used are: 
Python, Scrapy, Flutter/Dart, AWS, Mongo

.